There is nothing worse then traveling in your car in 80 and 90 degree weather in the Washington DC area. Don't keep suffering in sweat and let this ruin your day, call Speedway Garage and let's get you cooled off stat!   Speedway can assess interior climate control issues and are highly trained in A/C evacuation and recharge at a reasonable price.
VEHICLE AC NOT WORKING RIGHT? WE HELP YOU KEEP YOUR COOL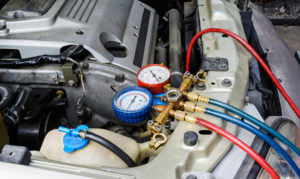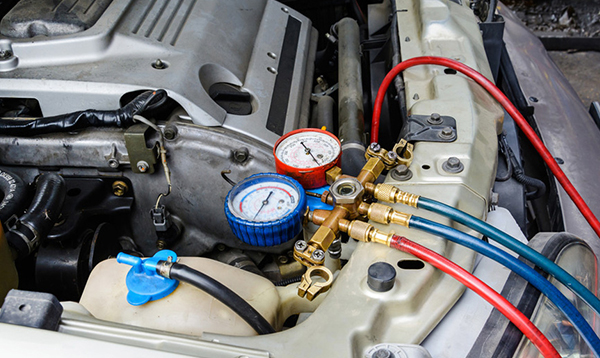 The function of your vehicle's air conditioner is to cool the air coming into your vehicle's passenger compartment using three main parts: the compressor, condenser and evaporator.
Get that COOL sensation back!
After Speedway diagnoses any faulty AC system symptoms with you, our Speedway Garage technicians will begin the service by visually inspecting anything related to your air conditioning such as your serpentine belt, compressor drive belt and all accessible components for damage, leaks and cracks.   We then will look over the operation of the air conditioning compressor. If no leaks or damage are found,  we will evacuate the refrigerant from the system, vacuum test it, and recharge the air conditioning system using the appropriate refrigerant according to your vehicle manufacturer's recommendations.
If we detect any leaks or damages, we will discuss your next steps to repair, so that we can get your AC system up and runnning.  It's ideal to have your AC unit looked at once a year because often times, early detection of leaks or damage can save you time and money in the long run and keep everyone cool and worry free.
Schedule your appointment now and stay cool this coming summer.  Remember, Speedway Garage always has your back.
Signs and Symptoms Your Vehicle AC Needs Attention:
Poor air flow
No cool air coming through vents 
Moisture around compressor
Strange odor coming into the passenger cabin