CAR BATTERY                                                            Schedule An Appointment                                                                                                              

There is nothing worse then a dying or dead battery.  The average car batter lasts 4-5 years.   If you have a battery control unit on your dash, take notice of it every month if you are at the 4-5 year mark.  Otherwise, it's not worth the risk to get stranded on the side of the road.  Keep Speedway Garage in mind when it comes to your battery needs .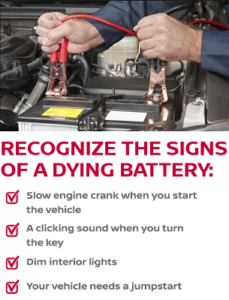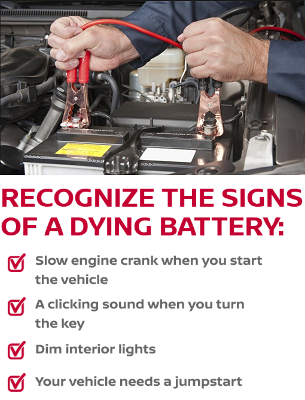 Battery Maintenance & Replacements Service
Battery Diagnostic
Battery End Replacement
Battery Terminal cleaning
Signs and Symptoms Your Vehicle Battery Needs Attention:
Engine won't crank
Headlights are dimmer, especially during and right after starting
Engine cranks more slowly than normal
Engine cranks but won't start
Horn sounds weaker than normal
BATTERY CABLE END REPLACEMENT
PowerFast
MegaTron II
MegaTron Plus

America's #1 replacement battery
12 month free replacement
3 year performance warranty

600 cold cranking amps
24 month free replacement
5 year performance warranty

Provides the most power for accessories & plug in devices
30 month free replacement
6 year performance warranty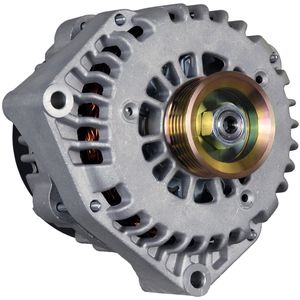 Don't rule out electrical.  For more information, click here for your electrical needs.